Garbage Can Cleaning Service in Anna Maria Island, City of Bradenton, West Bradenton, Longboat Key, City of Sarasota and Siesta Key
Frequently Asked Questions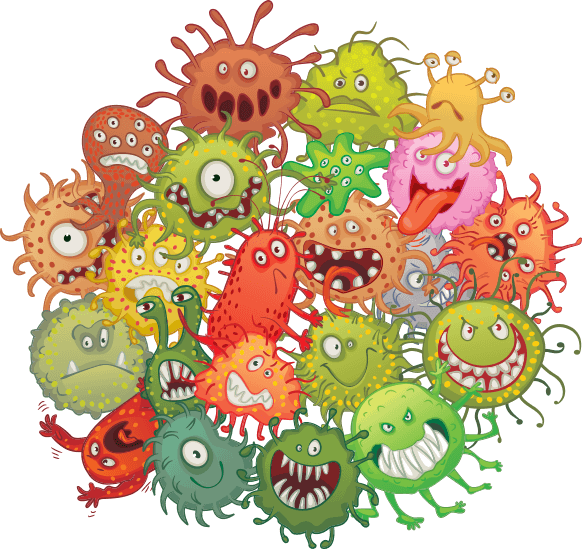 Worried about the dangers lurking inside your bins? You should be! Garbage and recycling bins are breeding grounds for harmful germs, bacteria and fungus that is eager to spread and infect other places (like your hands, mouth, and intestines) causing sickness and disease. Listeria, E-Coli, Salmonella and Staph have all been found routinely in garbage bins. Other dangers include pests like rodents and bugs who like to lay their eggs (maggots!) and leave their feces behind. Dangers that no one enjoys having to deal with. Regular maintenance with Bins Be Clean minimizes these risks from your household leaving you and your family with peace of mind.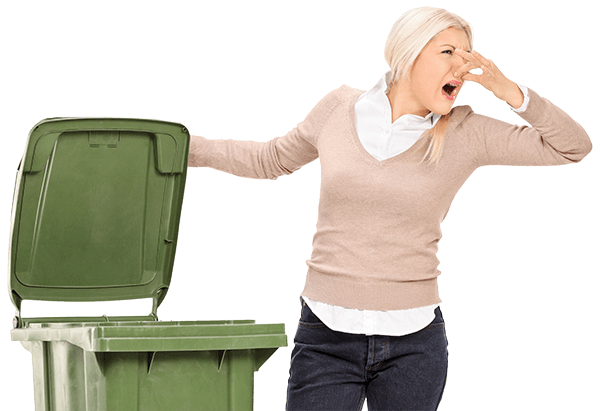 Tired and disgusted by the stench inside your garbage bins? Once on a Bins Be Clean routine maintenance program, that stink will be gone for good! Taking out the garbage will never be the annoying, gross, smelly task it once was.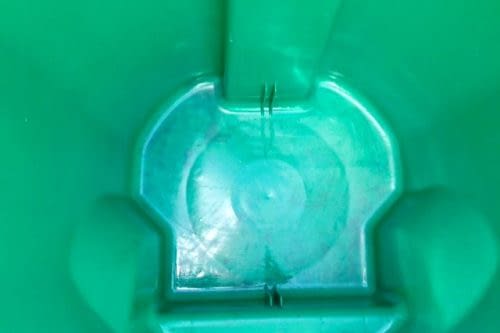 Not sure if the way you've cleaned your bin in the past is effective or legal? It's a good concern to have. When you clean the bins yourself, typically a garden hose, a broom, household chemicals like bleach or high-powered cleaning agents and a lot of elbow grease are used to finish the chore–not to mention you can use around 30 gallons of water! The task is completed in the driveway or yard where the run-off of water is soaked into the yard, driveway and eventually the storm drain that leads to your local water sources or streams, rivers or the ocean (Yikes! THAT could be illegal!). The chemicals used can be harmful to the environment and to neighborhood kids or pets that may frequent the area.
When you clean the bins yourself you can easily use more than 12 gallons per can! The task can take up to and over an hour, depending on how dirty they really are. What a waste of a weekend afternoon! Bins Be Clean is an efficient, affordable, environmentally friendly solution. We use about 1-3 gallons of water per bin, Green Seal Certified chemicals on a limited basis, and collect all waste water for safe disposal. Our process takes less than 3 minutes and we come the very same day the contents of the bin have been collected so there is no need for the bin to be brought to the curb an additional time. With monthly maintenance from Bins Be Clean, you can rest assured that your bins have been cleaned with your health and the environment in mind.
Ready to Get Rid Of the Stink?
With Monthly Cleanings, you will be able to permanently cross off a pesky household chore that no one wants to do!